Client satisfaction is a top priority at Winter Park Veterinary Hospital. Our staff takes great pride in providing every pet with the high quality veterinary care and treating each pet like they are our own. We believe that testimonials from other Winter Park pet owners are great ways to know more about WPVH.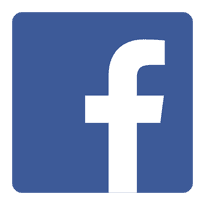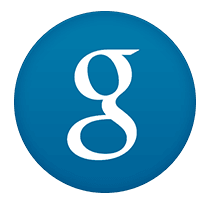 ---
We're so happy that Dr. Newman and Dr. Braun took good care of Merlin. They made him feel much better and recognized that he is a "charming" cat. We think so too. We're so happy that our magical pet sitter and vet tech Larissa connected us!
J.R. Family
My cockatiel, Sammy, has been seeing the WPVH team since I brought him home. My lovebirds, Reno and Vegas, have too. My ole' man, Bird Bird (a 22+year old cockatiel) finally saw them this year :) They always have treated them as I do, they ...are a part of my family. The past two years have been really hard on me, as I had two neck surgeries within a year. I was unable to bring them in for their check-ups, as I am unable to lift them and I am still recovering. WPVH was absolutely amazing. They arranged to pick them up for me (thank you so much Billy Hess :) ). They took such great care of them. They never minded my calls to check up on them when they were boarded. They never minded when I would stop by to see them :). I will always only trust the entire WPVH team with my birdie family! Thank you for everything, WPVH :)
Ms. J.A.
Our cockatiel "Kiwi" has been treated and loved innumerable times over 17 years by Dr. Hess and all the WPV team--we can't thank you enough for her care and your professionalism!
Mr and Mrs V.J. Clark
I cannot say enough good things about WP Vets. Dr. Andrew and Dr. Hess took such great care of our cockatoo! And the entire staff became great friends with 'Birdie.' They called ME numerous times each with updates on her care and condition.... They were informed and professional and extremely capable of taking care of her. I witnessed the same care with the cats and dogs of others, too. I cannot support them and their expertise more than this.
Dr. T.T.
We absolutely love WPVH. Every time we are in need, or just for check ups, they are amazingly helpful. When we had to put our Kona down last year, they were right there with us the whole way. I even got a card in the mail with the staff commenting on how good of a dog Kona was and how much they will miss him. They are so helpful and so nice, which is exactly what we need for the furry members of our family. Thank you so much!
Mrs M.M.W
Best care my pets have ever received! Staff is so friendly and helpful, Thanks WPV.
Mrs D. L.
Love, love, love Winter Park Vet! They are so caring, thoughtful and kind. They take great care of your pet and of you too :)
Ms. K.R.
They are wonderful caring people who really care about the animals (and their human companions)!!!
Mrs M. F.
Amazing experience! Very caring and professional, and they take their time with explanations and options. I also boarded my dog and he was well cared for...got lots of attention...they sent text photos and gave him a great bath! Couldn't give a more positive review!
Mrs A. Han
Our cat has been taken care of probably all the vets and has met most all the staff during the 2 1/2 years we have lived in Orlando. We had tried one other vet initially because of their location, but knew right away they were not for us! Maggie is elderly (19), and everyone at WPVH is so kind and compassionate toward all their clients, 2-legged, 4-legged, whatever! You can see it in the way they greet, train, and socialize the animals they care for. They also have a Facebook page, which is geared toward educating their clients with quizzes and photos, and are involved in the community as well. All around great vets, techs and staff!
Mr. M. C.
I drive over 20 miles to bring my parrots to see Dr. Hess and the other veterinarians. Several Years ago, we had a tick infestation at our house and I had to bring our dog and the four parents to Winter Park Vet. I was very impressed by the high level of care everyone received. Staff made toys for the parrots to play with. My dog also seemed calmer and did not show the separation anxiety she usually does when she has seen other vets in different places. There are a number of veterinary hospitals that are much closer to my house but, the service at those places never even came close.
WPV is well run, has a caring and professional staff with less turn over than what I have seen at other vet practices. Another plus, when I have found fledglings and weak injured wildlife, usually birds I have been able to drop them off at WPV. This is a place with extensive facilities that surpasses other practices.
Mrs L. E.
We have 5 senior dogs currently that we take in for routine check-ups. We have been clients since 1991 and they have seen 13 of our dogs over those years. They are wonderful people and very caring.
Mrs J. E.
We were devastated when our Vet of 15 years moved out of state. Our cats are part of our family and we always want to do the best for them. Before making any appointments I stopped at several vets to see the people and facility. At Winter Park Vet the front staff was courteous and knowledgable. The practice is state of the art and they are able to do many things inhouse that a smaller practice cannot. I was shown around and noticed that the cat areas are separate from the dog areas. We dont want to make our cats more nervous with dog scents in the exam room. One of the vets introduced himself and took the time to answer all of my questions. When we brought in our 18 year old diabetic cat, they treated her with care and got her back on track.
Mrs L. H.
I have been taking my pets their for 12 years. They have taken care of 1 dog and 2 cats. They are the best vets anywhere. Their staff, from technicians to vets to front desk staff, is wonderful. They are the only animal facility I would take my pets to. They have a great practice. I have been going there for 12 years. You are paying for the high quality expertise they offer. I think they are better than specialty vets, in my opinion.
Mrs G. A.
The Doctors and Staff at Winter Park Veterinary Hospital are absolutely the best. We have been taking our cats and dog to this wonderful place for over 20 years. They are extremely knowledgeable, compassionate, and caring. Their equipment is top of the line and on the cutting edge of veterinary medicine. A few years ago, when it was time to put our dog down (19 years old) as well as one of our cats (20 years old), Dr. Hess and Staff stayed late, were extremely kind and compassionate to our family as we had to say good-bye. Many years ago we went to another Veterinarian, although we were treated well, when we found Winter Park Veterinary Hospital we just knew this was the place for our pets. I really can't say enough great things about them except please keep doing what you so do well. Thank you from the bottom of our hearts and paws.
Alberts Family
I have seven rescue dogs and have been taking them to Winter Park Veterinary Hospital for the past four years. In reading the other reviews, yes, they are more expensive than other vets, but this is an example of truly getting what you pay for. They are incredibly professional and concerned for all kinds of animals; it is very common to see iguanas, ferrets, wildlife, cats, snakes, and dogs all in the reception area waiting for their appointments. I typically see Dr. Newman and I cannot say enough good things about him or the staff. I am extremely particular about the well-being of my dogs and I trust the staff at WPVH.
One of my dogs had surgery on his back leg. Dr. Newman called when the surgery was completed, explained what he found and how it was repaired, and then called a few hours later with his recommendation for keeping my dog there overnight and his post-op recovery. I picked him up the next morning, was given a full report by Dr. Newman, and had a bag waiting for me with medications and instructions. As always, the staff was extremely compassionate and professional. They explained the procedure and answered all of my questions.
Mrs B. B.