LOCAL VETERINARIANS SERVING WINTER PARK, MAITLAND, COLLEGE PARK, BALDWIN PARK & GREATER ORLANDO FL
Welcome to the Winter Park Veterinary Hospital Family
For over half a century Winter Park Veterinary Hospital has been proudly providing high quality veterinary care to clients who know their pets are irreplaceable members of their family. Winter Park Veterinary Hospital is proud to be family owned. WPVH exists to facilitate the development and continuation of the deep human-animal bond that exists between our clients and their pets. This makes our clients' and our patients' lives better. This makes our lives better.
Our commitment to you is two-fold: First, we promise to have an expert team that cares deeply about you and your pet and treats you like part of our family. Second, we promise that our hospital will always have the latest in veterinary technology, services and medicines to provide the highest level of preventative and life-saving veterinary care.
WPVH WELLNESS CENTER
The Winter Park Veterinary Wellness Center was designed to be a serene, calm environment for "well" pet visits. With unhurried (yet timely) appointments, it will allow us to provide you and your pets with a low stress veterinary experience. Special warm colors adorn our walls, soft spa like music quietly fills the air, and warmed towels for cats, arthritic dogs or any pet needing a cozy embrace are graciously offered.
---
PREFERRED ANIMAL HOSPITAL IN THE MAITLAND AND WINTER PARK AREAS
We strive every day to make a difference in the lives of our clients, their pets, and our community. Our animal hospital has the expert team that has been one of the leading hospitals in the Winter Park, Maitland Florida areas for avian and exotic pets for over 20 years. Because we have the skills and expertise to provide care for such a wide variety of creatures, we give back to our community by caring for any non-poisonous wildlife animal that comes through the door at WPVH.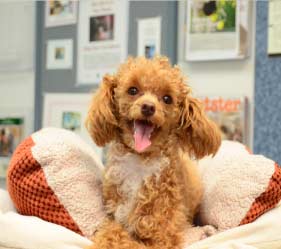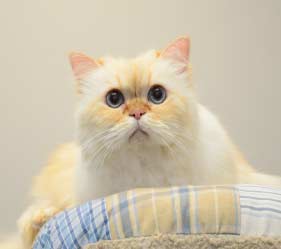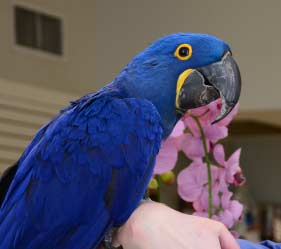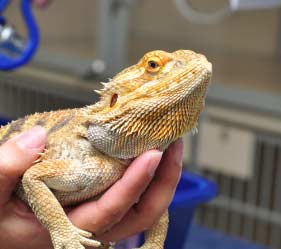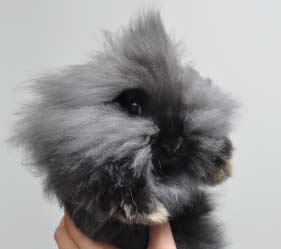 DOG'S FAVORITE PLAYCAMP IN MAITLAND, WINTER PARK, ORLANDO
We are your dogs' home away from home. Imagine dropping your dog off for the day or weekend and having your best friend being so excited that they pull you to the correct door and wait happily for one of the WPVH team to greet them, take them for a quick walk and get them comfortable in their large, climate controlled room.
MEET YOUR LOCAL VETERINARIANS
Thank you for trusting us with the care of your pet. As a member of the WPVH family we promise to extend, the love, the commitment and the compassion we have for all pets to you through our professional care and extraordinary service.
(Click on photo to read full bio)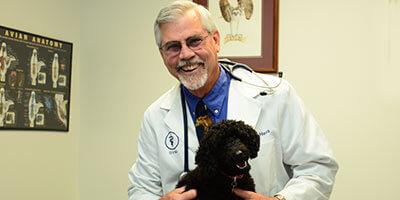 ROBERT HESS, DVM
Dr. Hess earned his Doctorate of Veterinary Medicine from the University of Florida in Gainesville. He started working as a doctor at Winter Park Veterinary Hospital in 1981 and has been the owner since 1984. He has received many awards and honors from the Florida Audubon Society for the care of Florida´s wildlife.
EMPLOYMENT OPPORTUNITIES
Are you looking for an exciting career in veterinary medicine, and eager to learn? If so we would like to meet you! Please click the button below to see our employment opportunities.
PET HEALTH ARTICLES
Your pet's health is our top priority. That's why Winter Park Veterinary Hospital is proud to offer our clients a variety of pet health related articles that will help keep your furry-scaly-fethery friend happy and healthy for years to come.